Find your moonshot. Unleash your potential. Get to it
Founded by Chiara Longhi, the Moonshot Co is a tailored program thought for both individuals and businesses. Our mission is to enable the next generation of leaders  to reach their moonshot, whatever that might be.  As part of this mission, we are also committed to help organisations establish the most suitable environment for this talent to thrive. 
The Moonshot Company is not a traditional coaching and advisory program, as it really provides people with the knowledge and tools they need to unleash their potential and reach their goals: from helping individuals land their dream job through 1-1 coaching, interviewing tips and resume reviews,  to advising professionals and businesses on topics such as emotional intelligence for leadership and success, product strategy and customer-centricity innovation.
Chiara Longhi is the Innovation Principal Lead at Amazon Web Services (AWS), working specifically with enterprises across Asia, Pacific, and Japan. Chiara's role is focused on helping executive leaders develop and bring to market new and better ideas, by introducing them to a unique customer-centric innovation approach. Beyond her core role, Chiara is also an Amazon Bar Raiser, and has interviewed 380+ candidates since she joined the company. Chiara has been featured by Tycoon Magazine as one of "The 10 Most Empowering Women in Business to watch in 2023".
Prior to AWS, Chiara was part of the launching teams for both Amazon Australia and Amazon Singapore between 2017 and 2019.
Before that, Chiara worked for LinkedIn, based out of Hong Kong, where she supported the expansion of the business across Japan and Korea.
Chiara began her career in tech at AOL, after graduating in Economics from Bocconi University. She also has a Master's Degree from New York University, was selected as part of the Rare by Google Leadership program in 2021, and has recently graduated from the InnerMBA program at NYU. She is a certified Innovation and EQ Evangelist at Amazon, and has trained several thousands of individuals across Europe, the United States, and Asia-Pacific.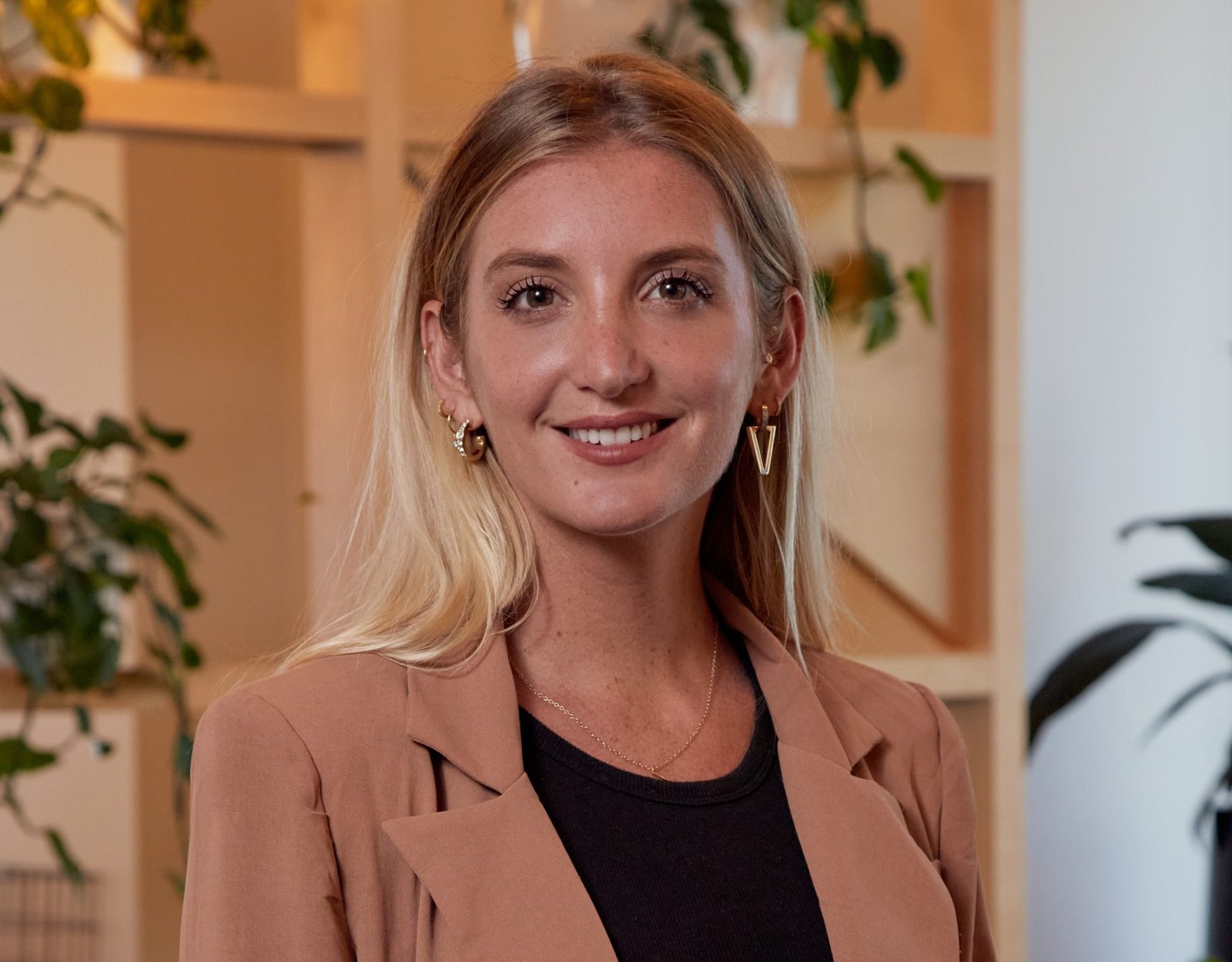 1 -1 Career Coaching
Book a 1-on-1 virtual session with me. Get advice that is tailored to you, based on where you are specifically in your personal and professional journey. Leveraging on both my professional experience working in tech across Europe, US, Asia-Pacific and Japan, as well as the exposure of information I got from interviewing hundreds of candidates, I can help you accelerate and advance your career in just one session.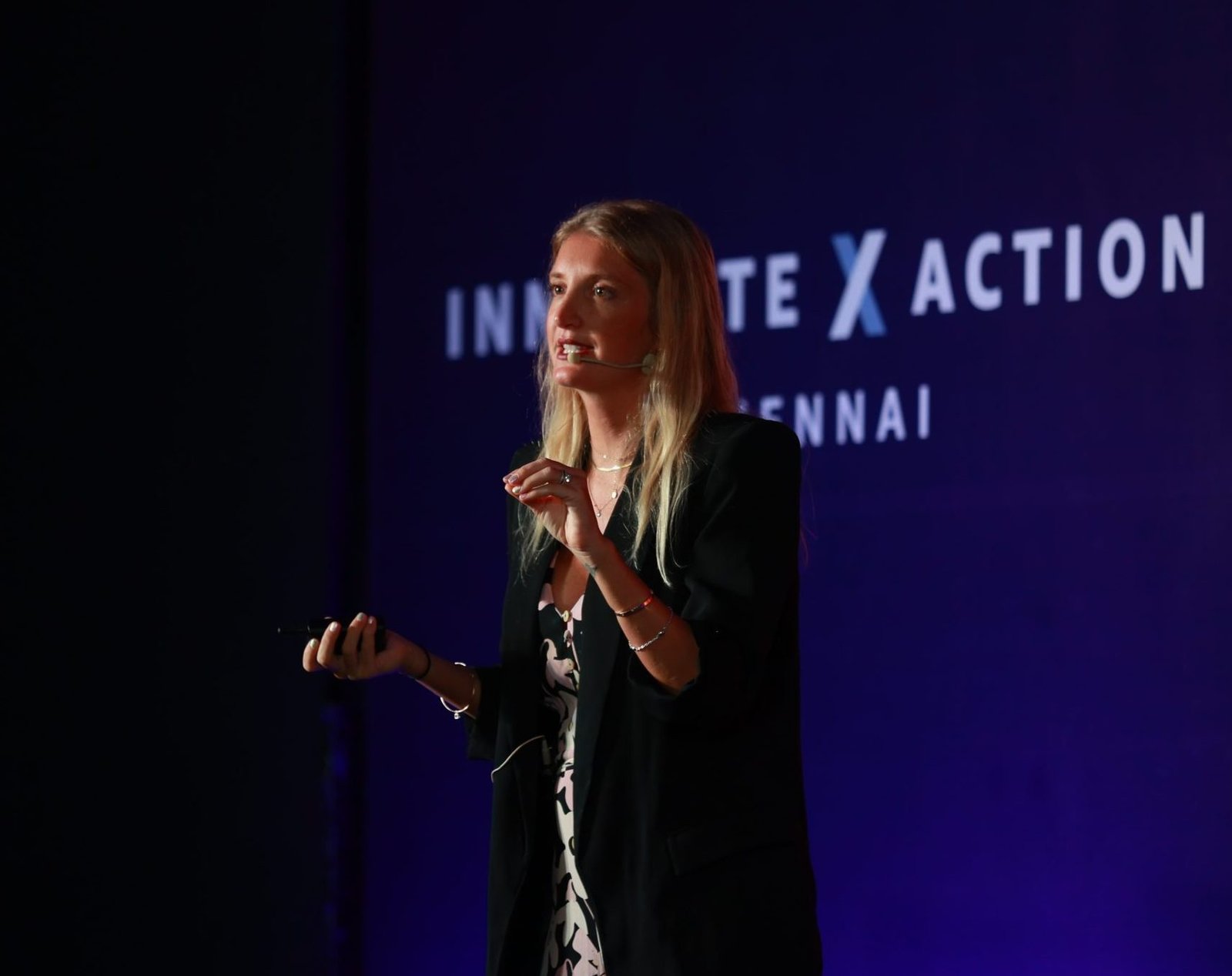 Innovation Workshop
One of the most requested corporate sessions, this is a highly practical, interactive, and high-energy workshop that is purposely designed around strategies that work in the real world and can be implemented by participants, rather than being overloaded with abstract theories on business innovation with no practical application.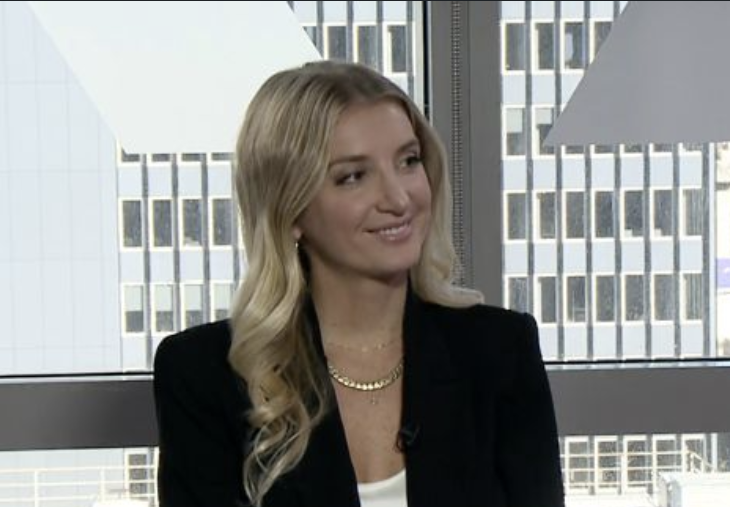 Public Speaking
I support businesses that are looking for an external personality to join as a speaker to their corporate events, industry conferences or internal keynotes/all hands. I might be a fit for you if you are looking for a speaker that can provide subject matter expertise and a fresh perspective on topics such as hiring & development, corporate innovation, and emotional intelligence.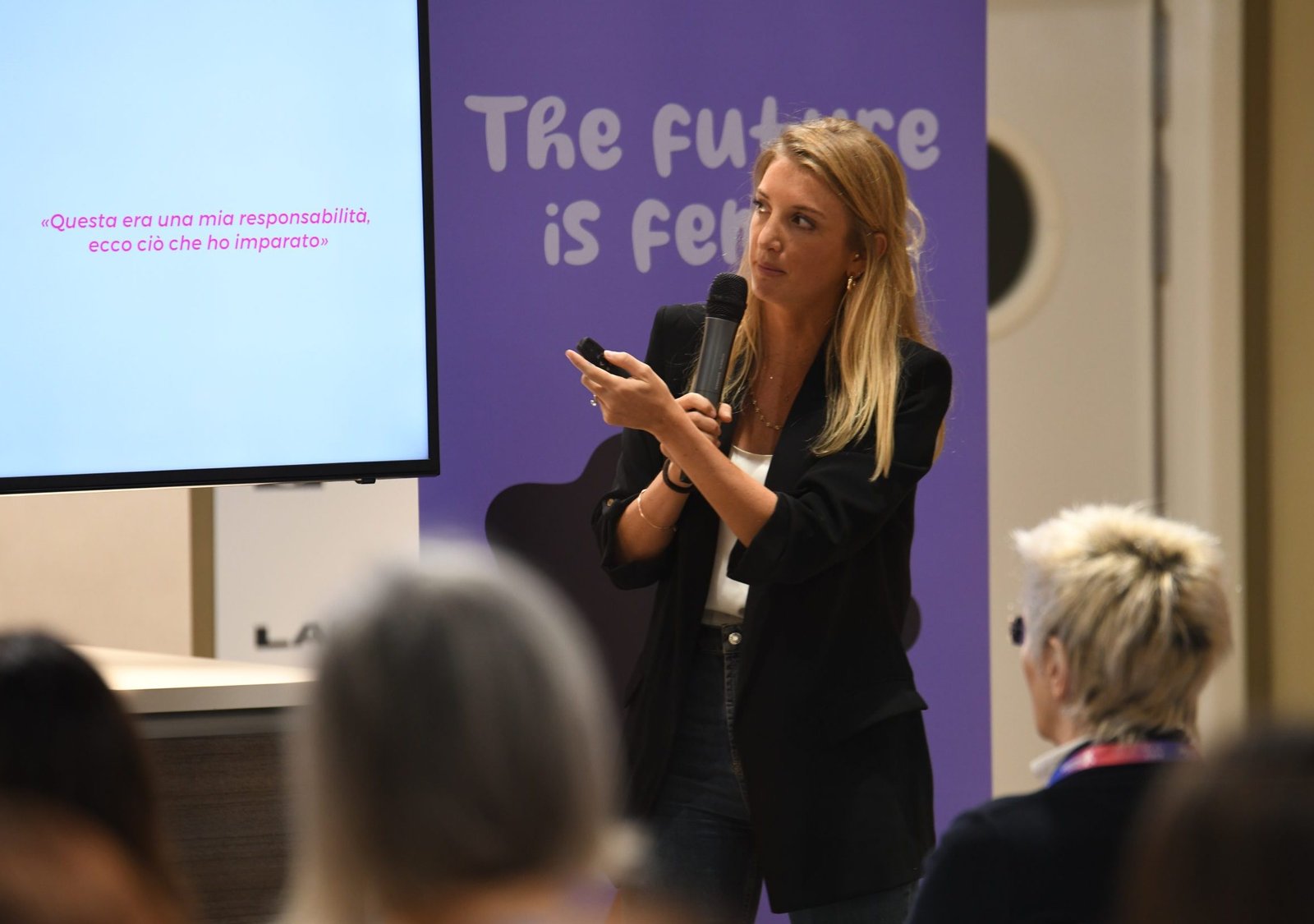 Emotional Intelligence Workshop
Emotional intelligence has a crucial impact on the success of individuals and organisations, as it can drastically improve communication, leadership, decision-making, and innovation capabilities, all of which contribute to the success of an individual or business. You will be able to choose from a wide selection of EQ topics.
My mission is to enable the next generation of leaders to reach their moonshot, providing them with the actual tools and mechanisms needed to do so
Different from the rest
I met Chiara during her speech at WXI I think I chose that session because it sounded different from the others. There were many great speakers at WxI, but when Chiara started talking, I realised she was also different from the rest. Some people on stage want to show they're charismatic, some others have stage-fright; Chiara was neither: she smiled at us, it was like it wasn't about her, it was about us. She just wanted to be of value for us. She wanted us to understand emotional intelligence, because we could benefit from it, and she did it by making complicated and abstract topics seem suddenly quite easy and practical. She was the one speaking, but I felt I was the one on stage. I guess that is indeed a practical example of emotional intelligence. Thank you, Chiara
Practical Inspiration!
Chiara's impact on our team at Novartis ANZ has been nothing short of extraordinary. During her time with us, Chiara embodied the leadership principles that make Amazon such a respected organization. Her ability to challenge and motivate our teams (at all levels) to think differently was remarkable. She consistently went above and beyond, and her selflessness and dedication were truly inspiring. We will always be grateful for the invaluable contributions she made for our team and organization.
Director of Transformation, Novartis
Innovation Workshop
I was fortunate enough to work with Chiara during 2021. We spent many sessions unpacking a large problem statement where she challenged me to think bigger and more creatively. Chiara and her teaching style was like nothing I had ever had in my previous 20 years of working experience – her passion for ideas, her excitement when the idea flourished and the way she made me feel during the sessions was one of empowerment, support and opportunity. Chiara is authentic, innovative and her ability to earn the trust of not only myself, but from the wider group involved in the program of work, all whilst working virtually, was a huge credit to her expertise. Chiara is an absolute asset to the individuals and organizations she helps to think outside the large square we have all worked in for too long.
A real breakthrough!
Chiara's workshop was a real breakthrough for me! She was talking about emotional intelligence and we immediately saw a great example of it...herself. Right from the start she was able to put people in the room at ease and convey the information in a clear and engaging way. I really appreciated the advice and practical examples she gave . Top notch experience! I hope to see her again soon
Career Session
Chiara's coaching session was one of the most inspiring ones I have ever attended and has been the highlight of my journey in this program so far. I am sure that I will be implementing her great tips and advice in my professional journey, over and over again.
Invaluable support
I have met Chiara a few years ago and since then she has played a fundamental role in my professional development and an invaluable support during my career progression in various leadership roles in the tech industry. Her interpersonal skills combined with her extensive knowledge and tenacity make her a truly inspiring mentor.
Head of Partnerships, All G Foods
Mille mille grazie!
Quando la semplificazione della complessita' riesce a conservare il valore del contenuto, rendendolo piu' accessibile, vuol dire che hai partecipato al workshop di Chiara sull'intelligenza emotiva.
Landed my dream job
Chiara is one of the most driven, high achieving, intelligent, tenacious females I have ever come across in my working career. Chiara has an incredible work ethic and goes above and beyond to nurture and support others. Chiara personally helped me land my dream job and reach my moonshot. I have watched Chiara mentor, inspire and nurture hundreds of colleagues and individuals and she does so in the most professional, caring and thoughtful way. I highly recommend any individual or organisation with a clear goal to reach out to Chiara.
An incredible coach
Chiara has been my coach for the past 8 months. She helped me shift my perspective around my career, make some solid plans, and with Chiara's help, I was eventually able to get the role of my dreams
EQ Workshop!
Chiara's workshop was a wonderful journey inside ourselves. It was intimate, deep and full of practical advice. She wisely alternated data with anecdotes, tips, and glimpses into her life.
Professionalita' e contenuti!
Chiara e' riuscita ad arricchire il suo workshop con concretezza, tips & tricks e tanti insights interessanti. Ha interagito con l'audience con solarita', passione ed empatia. Grazie Chiara!
So far, I have helped 5000+ professionals think bigger and shape the way they approach their future and career
The Moonshot Co is going places..
…and we are just getting started